February 11.
Concert in Jevnaker church, Norway

Maurice Duruflé: "Missa Cum jubilo", op. 11
Gregorian chant for lent Sunday
Anders Eidsten Dahl, organ
Terje Kvam, conductor
Arranged by: Ad Fontes – Music and liturgy
---
July 26.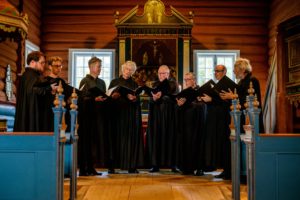 Concert in Flesberg church –            Numedal, Norway
Gregorian concert at the Medieval week in Numedal
Consortium Vocale presented Olav hyms and different sides of  Gregorian chant from the same period.
Photo: Tommy Johansen
---
September 14. 
The Medieval park, Oslo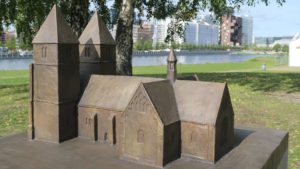 The ruins of the Maria-church are powerful traces of Oslo's oldest history. Now the Mariachurch ruin is finished preserved. At September 14th, a bronze model of the church was unveiled, as it is believed to have seen in the Middle Ages.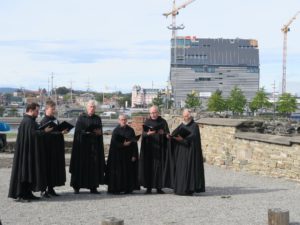 Consortium Vocale singing at the marking in the Maria church ruins.
Photo: Turid Årsheim, Riksantikvaren